…combatiendo en las montañas, el bosque, y la selva en nombre de la liberacion, voy a pasar el dia entre los arboles, sintiendo en la tierra la mera sangre de los martires, oliendo en el viento el dulce humo del disparo de sus fusiles, respirando en el aire las cenizas de su corazon ardiente, escuchando entre el susurro de la brisa la cancion de los pajaros que todavia claman sus nombres.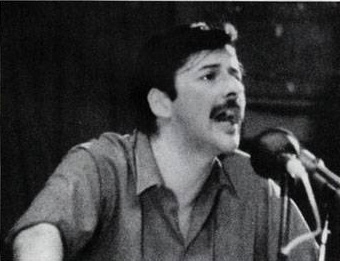 In homage to the comrades who have fallen fighting in the mountains, the forest, and the jungle in the name of liberation, I am going to spend the day among the trees, feeling in the earth the very blood of our martyrs, smelling in the wind the sweet smoke of their fired guns, breathing in the air the ashes of their burning hearts, hearing within the whisper of the breeze the song of the birds who still cry out their names.
Claim Memorial Day for the martyrs of the revolutionary liberation struggle! Reblog this part and add on the names of our fallen heroes. Viva la revolucion! Viva el socialismo! Viva el pueblo!

————————————————————————

Che Guevara ★ Carlos Fonseca ★ Arlen Siu ★ Luisa Amanda Espinoza ★ Silvio Mayorga ★ Rigoberto Cruz ★ Camilo Ortega ★ Gaspar Garcia Laviana ★ Miguel Enriquez ★ Roque Dalton ★ Augusto Sandino ★ Farabundo Marti ★ Tamara Bunke ★